Drone4Agro (http://drone4agro.com), one of the partners in the SPECTORS project, focuses on developing drone technologies for the agricultural sectors. The expertise of Drone4Agro includes spraying drones for precision agriculture and docking stations for recharging and refilling of the drones.
Spraying drones
Understanding that small open field horticulturalist and greenhouse owner have different needs than larger crop producers, the goal of Drone4Agro is to build tailor-made agricultural drones for spraying and fertilizing crops.
Customers can choose between a normal-sized quadcopter and up to nine-meters width mega drone equipped with different types of spraying systems such as point sprayers and boom sprayer. By selecting different drone designs, the flight duration, flying speed and payload can be optimized for different applications in order to reduce costs. Currently, the company offers drones that can carry different equipment up to 80 kg with around 20 minutes of flight time, extendable to 1.5 hours if a range extender is used.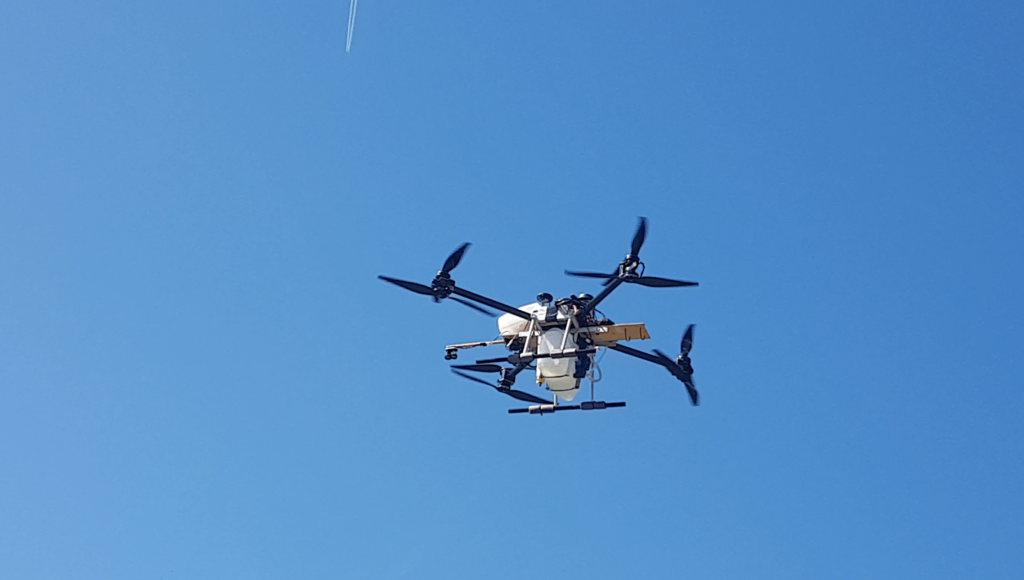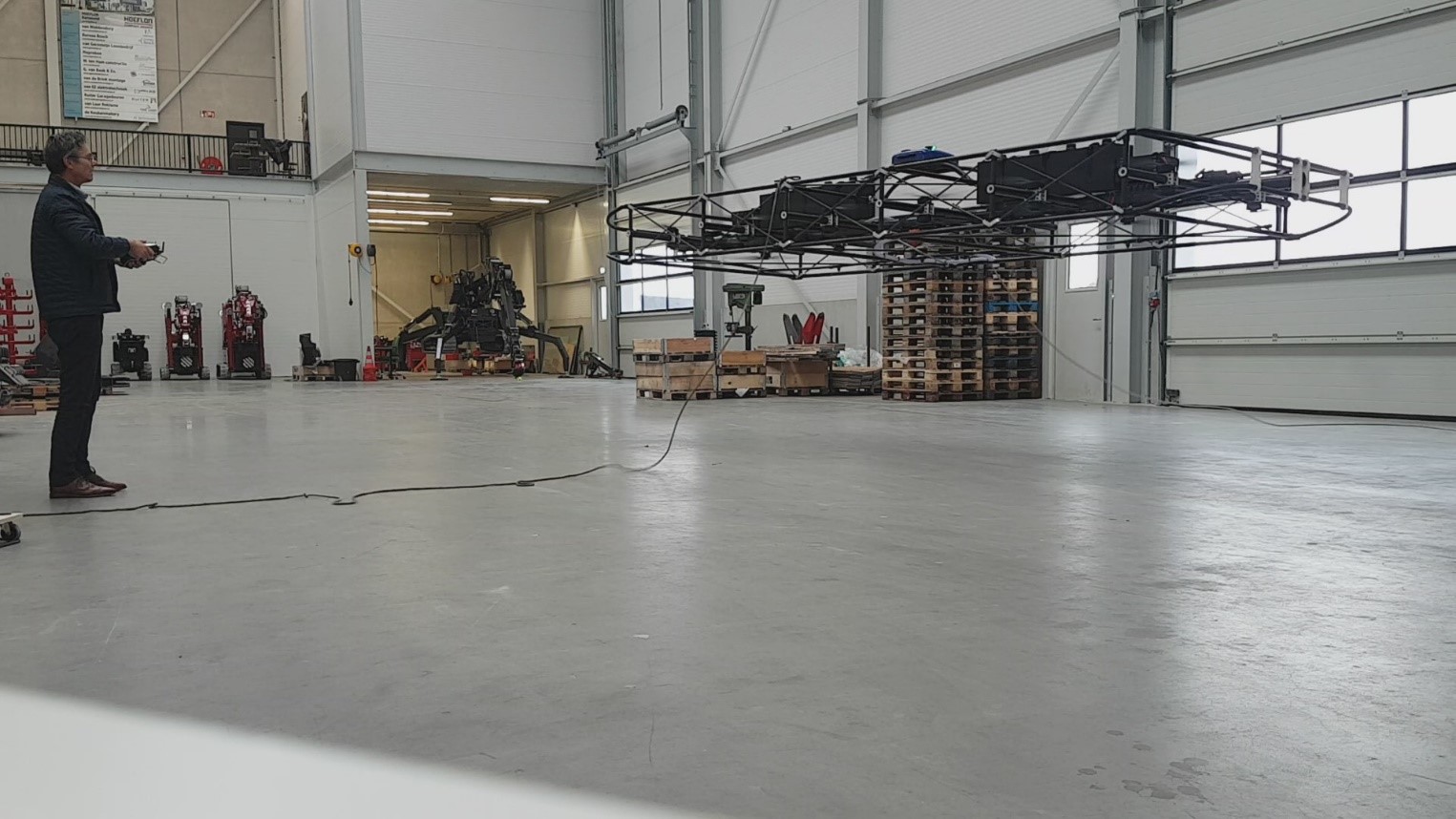 Docking stations
One challenge in agricultural drones at the moment is its payload limitation. Ir. Winfried Rijseenbeek, the CEO and founder of Drone4Agro, mentioned that agricultural drones should be able to accomplish tasks on the fields, as well as capable to extend their operating time by recharging and refilling without the need of a human operator. This idea initiated the development of the docking station technology that includes the software development for precise autonomous landing, auto-correction in windy conditions and the implementation of a scaled docking station for electric charging and liquid refilling.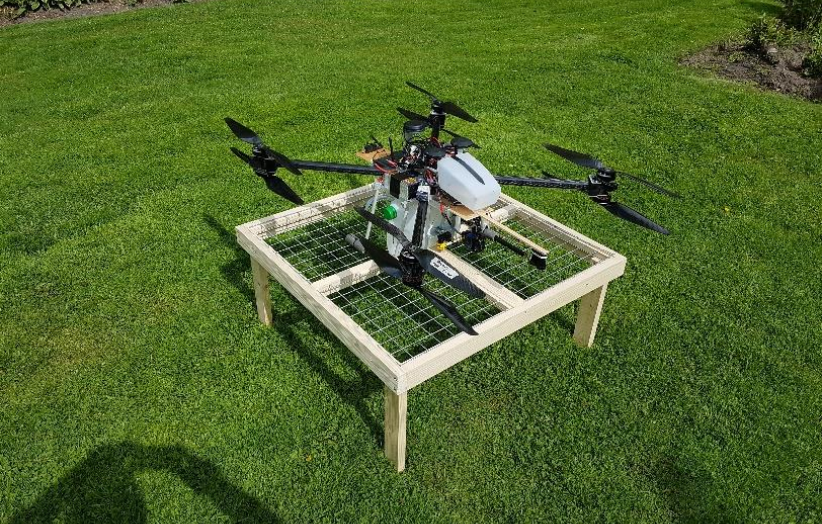 Other drone technologies
Drone4Agro is also conducting research in other drone technologies and applications that could assist search and rescue missions and perimeter surveillance. To ensure clear and useful visual information can be obtained by the drone during mission, a drone equipped with high lumen light source could come in handy especially for night missions or when the environment has limited light. Drone4Agro has successfully equipped a drone with 100,000 high lumen light source which has a flight time of 30 minutes. By combining this technology with an RGB or thermal camera, it is capable of various missions ranging from emergency, rescue, reconnaissance, and inspection.
A quadcopter equipped with 100,000 high lumen light source