The Naturschutzzentrum im Kreis Kleve e.V. (NZ-Kleve; www.nz-kleve.de) is one of the SPECTORS partners, responsible for nature preservation in many protected areas within the district of Kleve since 1993. Within the SPECTORS project, NZ-Kleve focuses on exploring new methods in nature conservation using remote sensing and airborne technologies.
Water level monitoring
The UAV system makes it possible to see and monitor changes in the hardly accessible area. In March 2019, a flight campaign was conducted in the nature reserve of Kalbeck, an alder-rupture forest which is rich in deadwood structures and hard to access. For some years at least one beaver is present in the area and provides flooding due to the building of dams. High-resolution RGB orthophotos were used for monitoring water level and for documentation of the current vegetation state including information about tree vitality and vegetation structure. Due to the high resolution of the RGB ortho-photos, it can also be recognized whether a storm or beaver muck is responsible for the breakage of individual trees.
Vegetation mapping
In cooperation with Hochschule Rhein-Waal (HSRW), NZ Kleve is working on new methods for weed mapping. Several field campaigns had been conducted since 2018 at Salmorth, a nature reserve near Kleve in NRW, Germany. (Special thanks to another SPECTORS partner, Wageningen University & Research, for their support in data acquisition).
The weed species Senecio jacobaea and Rumex obtusifolius, which are highly common weeds in the area of interest, were selected as target species because of their poisonous nature when consumed by animals. RGB imagery was collected on both ground level and UAV level at various height, and high-resolution orthophotos were created based on the acquire UAV data. Algorithms developed by HSRW using computer vision and machine learning techniques had achieved promising results with minimum human input. This shows that with the help of remote sensing technology, automated early weed detection system is possible.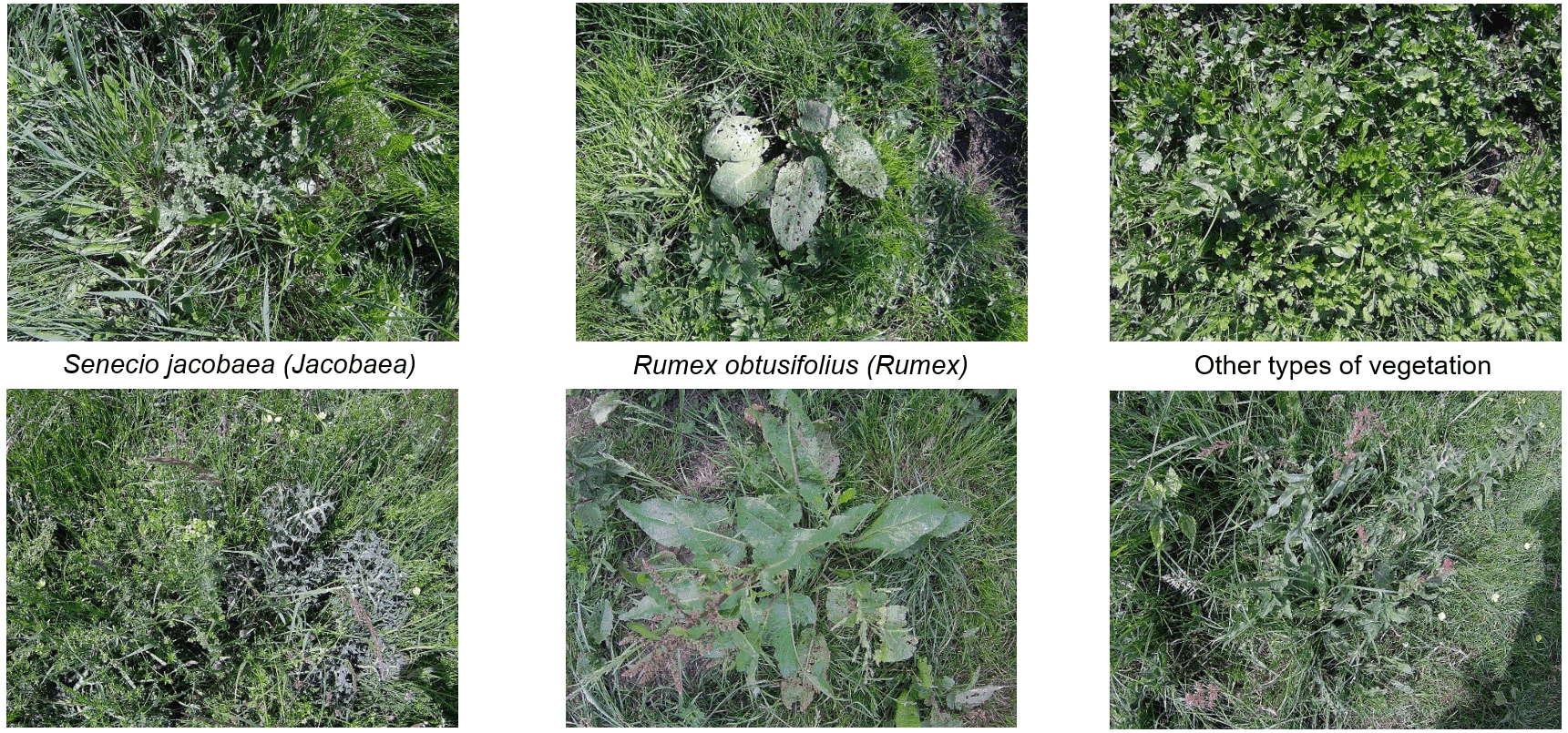 Detecting bird nests
NZ-Kleve also explored the "bird nests detection" as another drone imagery use-case. The collaboration with Clear Flight Solutions, one of the partners within the SPECTORS project, has demonstrated the potential to detect bird nests on arable land using UAV and thermal camera. Besides testing and improving algorithms and image for the nest detection, the disturbance of the breeding birds caused by the flying drone was also examined.